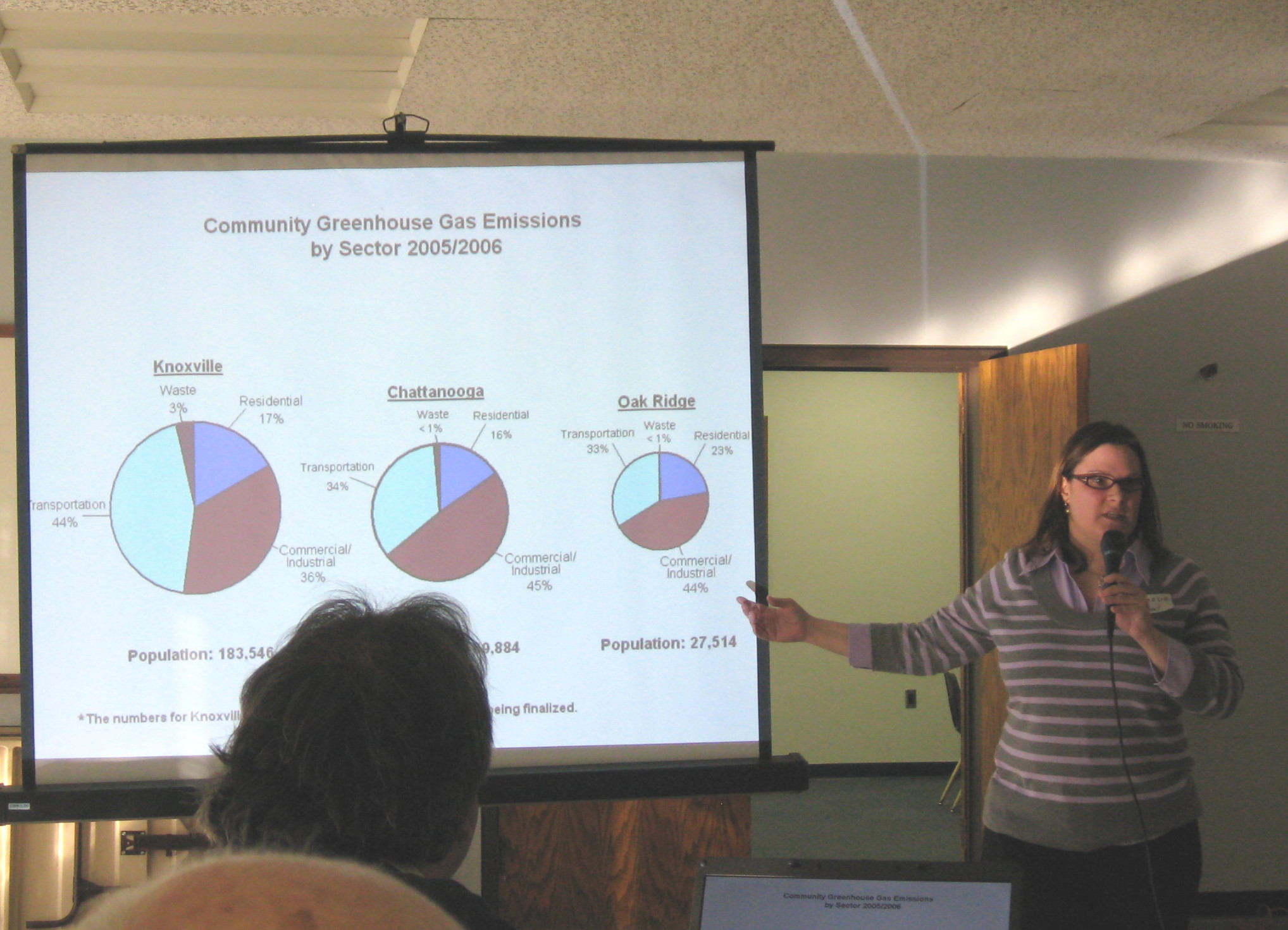 By most measures, Saturday's forum "Greening Oak Ridge: A Community Forum for Shaping a Green Future" was a smashing success. There were about 100 people there, with a diverse variety of perspectives, and those people seemed to be thoroughly engaged in generating ideas about what Oak Ridge needs to do to make Oak Ridge a sustainable community for future generations.
Sustainability is often about the environment, but more broadly it means "meeting the needs of the present without compromising the ability of future generations to meet their own needs." This is no small challenge. The global financial collapse unfortunately means that we are now depending on those future generations to rescue our present economy. This forum was focused, however, on an environment-related sustainability challenge: sustaining the future environment and the future economy in the face of the impacts of the continuing buildup of greenhouse gases in the atmosphere — and taking action toward stabilizing greenhouse gas concentrations and the climate.
On Friday, I heard the news that a group of 26 big companies and several environmental organizations calling themselves the U.S. Climate Action Partnership had declared their support for reducing the nation's greenhouse gas emissions by 80 percent from 2005 levels by 2050. That's a frighteningly ambitious goal facing us, our children, and our children's children. It's even more frightening to realize that climate experts say that the goal of 80 percent reduction from 2005 to 2050 is not nearly ambitious enough.
In May of last year, the City Council passed a resolution committing Oak Ridge to take action to address greenhouse gas and air pollution emissions, and to take a leadership role in addressing of climate change as an issue. The Environmental Quality Advisory Board was charged with advising the City in the development and implementation of milestones to accomplish these objectives.
As a first step in reducing Oak Ridge's impact on the global atmosphere, EQAB needed to figure out how big that impact is and what we do that produces that impact. At the forum, Athanasia Senecal (photo), a UT intern working with the City, told about the inventory of greenhouse gas emissions from City government and from the community as a whole. The biggest source of City government emissions is (surprisingly) the water and wastewater sector — mostly pumping water uphill in our beautiful but hilly terrain. City government emissions are, however, only about 1 percent of the community total.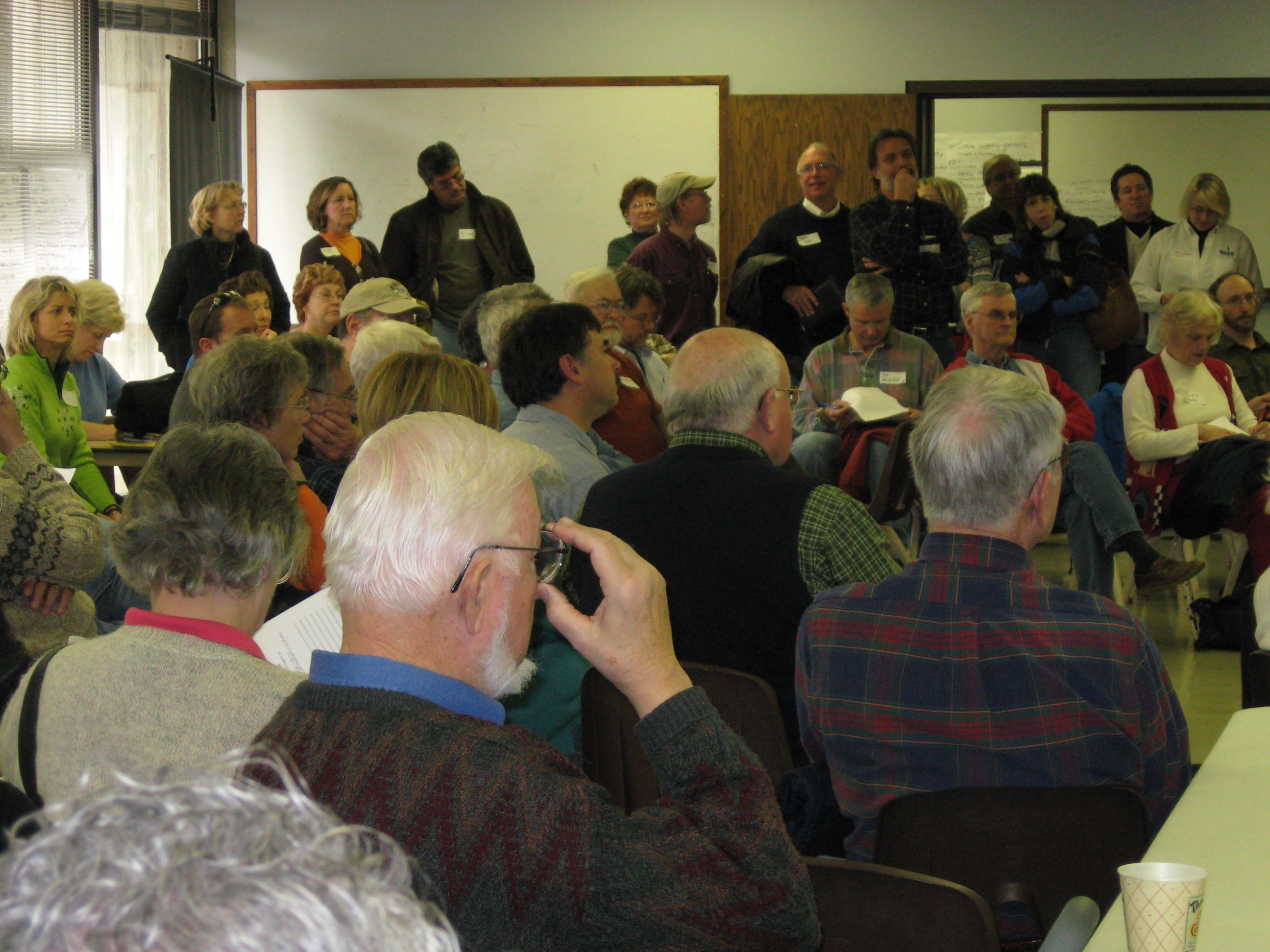 To help define actions for the community to take, part of EQAB's task is to make recommendations on city actions and policies to help ensure sustainability in the coming years and decades.
Saturday's forum was held to gather input and ideas to feed into those policy recommendations. Participants were asked questions like:
* What steps do you think Oak Ridge should take to become a greener community?
* What should the city do to reduce our carbon footprint and build environmental sustainability into our infrastructure?
[To be continued]