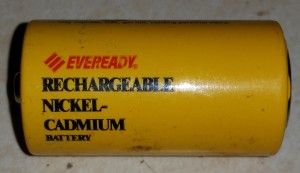 People who have been waiting to safely dispose of hazardous household items have a second chance this year. Anderson County Solid Waste Management is holding a  Household Hazardous Waste Collection on Saturday, September 27, 2014, 9 am to 2 pm, at the Oak Ridge Public Works building at 100 Woodbury Lane (behind the K-Mart shopping center).
According to the announcement, Household Hazardous Waste is anything generated in the household that has a hazardous property. A material is hazardous if it is flammable, corrosive, toxic, or reactive with heat or contact with metals.
What's accepted:
HOUSEHOLD: CLEANERS, DRAIN OPENERS, POLISHERS, DISINFECTANTS. HOME IMPROVEMENT / MAINTENANCE: ADHESIVES, STRIPPERS, THINNERS, REMOVERS.
HOME LAWN AND GARDEN:HERBICIDES, PESTICIDES, POISONS, FUNGICIDES, WOOD PRESERVATIVES
AUTOMOTIVE FLUIDS: OIL ADDITIVES & FUEL ADDITIVES, STARTER FLUIDS, SOLVENTS, CLEANERS, REFRIGERANTS, ANTIFREEZE*/COOLANTS, FUEL
MISCELLANEOUS: RECHARGEABLE BATTERIES*, LITHIUM BATTERIES, BUTTON BATTERIES, POOL CHEMICALS, CHEMICALS FROM CHEMISTRY SETS, MEDICINES / DRUGS, AEROSOLS / COMPRESSED GAS, PHOTO PROCESSING CHEMICALS
What not to bring:
PAINT*, ELECTRONICS*, ALKALINE BATTERIES (they no longer have mercury, so they can go in the regular trash), INFECTIOUS WASTE, EXPLOSIVES / AMMUNITION, RADIOACTIVE MATERIALS (including smoke detectors), EMPTY CONTAINERS, AUTOMOTIVE OIL*, LEAD ACID BATTERIES*
Note: Items marked with asterisks(*) are accepted on a year-round basis at Anderson County's Blockhouse Valley Road facility.
Don't show up with commercial or agribusiness waste. However, Conditionally Exempt Small Quantity Generators are eligible to participate by appointment. Contact Clean Harbors Environmental Services at 615-643-3180 with a waste inventory to request a price quote and schedule an appointment.
FOR MORE INFORMATION CALL:
ANDERSON COUNTY SOLID WASTE MANAGEMENT
(865) 463-6845