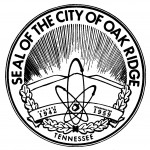 Question 5 from the Progress PAC was about City Council relationships with the Chamber of Commerce and "other business developers."

Question: What relationship should the city council have with the Chamber of Commerce and other business developers?
My response: City Council should look to organizations like the Chamber of Commerce as good sources of insight and advice on the needs and concerns of the business community, as well as economic development and related matters. Similarly, I hope that organizations like the Chamber – and its individual members – will contact Council members (either individually or as a body) when they want to offer advice or advocate for particular concerns.
I support Mark Watson's recent changes that ended the close partnership relationship between the City and the Chamber, replacing it with a relationship in which the Chamber is more like a service provider for the City. It appears to me that the Chamber can advocate more effectively for its membership if it isn't also operating as a quasi-branch of the city government, and I believe that City government should not prefer any one set of businesspeople (in this case, Chamber members) over the business community as a whole. However, I know that the Chamber is often in a unique position to work with city government to perform functions that the city government needs to support, so the two organizations should plan to continue to do business together.