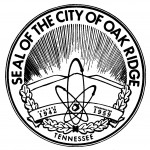 At tonight's City Council meeting some rules got changed in the middle of the game.  That was unsportsmanlike — and it was not business-friendly.
Oak Ridge has an ordinance (dating back nearly 50 years) requiring that owners and operators of retail liquor establishments (liquor stores) must be city residents, unless Council votes to waive the requirement. And Council has routinely waived that residency requirement for everyone who requests a waiver. I'm not aware that anyone was ever denied a waiver — and very few liquor sellers actually live in the city.
Since we don't require owners of any other type of business to live in the city and since the residency requirement hasn't been enforced, it doesn't make a lot of sense to keep it on the books. It's just one of several antiquated ordinances related to liquor that need to be updated (a topic I've discussed with legal staff). But we have to live with it for now.
Tonight Council considered a request for a residency waiver and a "certificate of good moral character" from two young men (I think they are brothers) who purchased a long-operating local liquor store and needed city council approval in order to get a state license. All the usual checking of police records, etc., had been done to verify that they met the legal requirements for "good moral character,"  and one of the young men even told us that they used to live in Oak Ridge and hoped to move back here (from Knox County) after getting into business here.
I expected they would receive the approvals that are routinely granted to liquor license applicants, but it didn't happen. One Council member said he wanted to support local small business, and he wasn't sure he likes  the residency requirement, but he would vote against a waiver because he didn't like the idea of waiving the residency requirement. He said he understood that it had been waived in the past, but he had never voted for a waiver and he didn't want to start now. Another Council member apparently agreed with him and voted not to grant the waiver. Two "no" votes was enough to defeat the resolution because it needed 4 votes to pass, and there were only 5 Council members voting (Councilwoman Trina Baughn was absent and Mayor Warren Gooch had recused himself due to a possible conflict of interest).
So Council changed the rules in the middle of the game for these young men. And contrary to that Councilman's recollection, he had voted for waivers previously. As recently as March of this year, he voted "yes" when 6 members of Council voted to waive the residency requirement for 7 applicants for new or renewed licenses. (It's recorded in the minutes of that meeting.)
So two young men who invested in a local small business and were eager to get started are being told "no" because of Council members who decided to change the rules in the middle of the game. In my book, that's arbitrary regulation — the exact opposite of "being business-friendly." I hope that this action doesn't lead to the closure of the store these young men bought.